Implementing Trauma-Informed Care at Your Facility
Before discussing trauma-informed care, it is important to know what trauma actually is. The definition of trauma is highly debated and variable from person to person. Moreover, the diagnostic criteria for psychological responses to traumatic events have changed over time.1 Most recently, in 2013, the Diagnostic and Statistical Manual of Mental Disorders, Fifth Edition (DSM-5) defined trauma as exposure to actual or threatened death (in a violent or accidental manner), serious injury, or sexual violence in one or more of four ways:
Directly experiencing the traumatic event(s) (e.g., NOT through electronic media, television, movies, or pictures, unless it is work-related)
Witnessing, in person, traumatic event(s) occur to others
Learning that such event(s) happened to a close family member or friend
Experiencing repeated or extreme exposure to aversive details of such event(s) (e.g., first responders collecting human remains or police officers repeatedly exposed to details of child abuse)2
Directly experienced traumatic events include (but are not limited to):3
Exposure to war as a combatant or civilian
Threatened or actual physical assault (e.g., physical attack, robbery, mugging, childhood physical abuse)
Threatened or actual sexual violence (e.g., forced sexual penetration, alcohol/drug-facilitated sexual penetration, abusive sexual contact, noncontact sexual abuse, sexual trafficking)
Being kidnapped
Being taken hostage
Terrorist attack
Torture
Incarceration as a prisoner of war
Natural or human-made disasters
Severe motor vehicle accidents
Sudden, catastrophic medical events (e.g., waking during surgery, anaphylactic shock)
Trauma and stressor-related disorders include reactive attachment disorder, disinhibited social engagement disorder, post traumatic stress disorder (PTSD), acute stress disorder, and adjustment disorders. These diagnoses are closely related to anxiety disorders, obsessive-compulsive disorders, and dissociative disorders.
Types of Traumas
The three main types of traumas are acute, chronic, and complex.4 Acute trauma typically results from a single traumatic event – a car accident, natural disaster, an assault, an experience that threatens one's physical or emotional safety.
Chronic trauma results from exposure to multiple, chronic, and/or prolonged traumatic events for an extended duration – long-term treatment for illness, domestic violence, childhood abuse, exposure to war/combat situations. Chronic trauma may also develop out of several instances of acute trauma.
Complex trauma results from exposure to multiple and varied events, generally involving interpersonal relationships.
What is Trauma-Informed Care (TIC)?
According to the Trauma-Informed Care Implementation Resource Center, trauma-informed care (TIC) is a shift in focus from "What's wrong with you?" to "What happened to you?" TIC acknowledges that a complete picture of a patient's life situation is necessary to provide effective health care.5
TIC is distinct from trauma-specific service (TSS) in that TIC is inclusive of trauma-specific interventions (e.g., assessment, treatment, or recovery supports) and also incorporates key trauma principles into the culture of the TIC facility, organization, or system.6
A Trauma-Informed Care Approach
A trauma-informed care approach utilizes the four "R's," realize, recognize, respond, and resist re-traumatization, as the essential framework to optimize outcomes for trauma survivors.7
A TIC approach realizes that the impact of trauma is widespread and understands the potential paths for recovery. Directly or indirectly, trauma can affect families, groups, organizations, and communities as well as individuals. Trauma plays a role in mental and substance abuse disorders and exists in systems besides the behavioral health sector (e.g., child welfare, criminal justice).
A TIC approach recognizes the signs and symptoms of trauma in clients, families, staff, and others involved with the system. The signs of trauma may be gender, age, or setting-specific and may be manifested by individuals seeking or providing care.
A TIC approach responds to realization and recognition by fully integrating knowledge about trauma into policies, procedures, and practices. All staff in all parts of an organization change their language, behaviors, and policies in consideration and expectation of the experiences of trauma among the individuals receiving care and among the staff providing the care.
Re-traumatization may interfere with healing and recovery. A TIC approach seeks to actively resist the re-traumatization of clients and staff by avoiding organizational practices that may trigger painful memories and re-traumatize clients with trauma histories.
The Principles of Trauma-Informed Care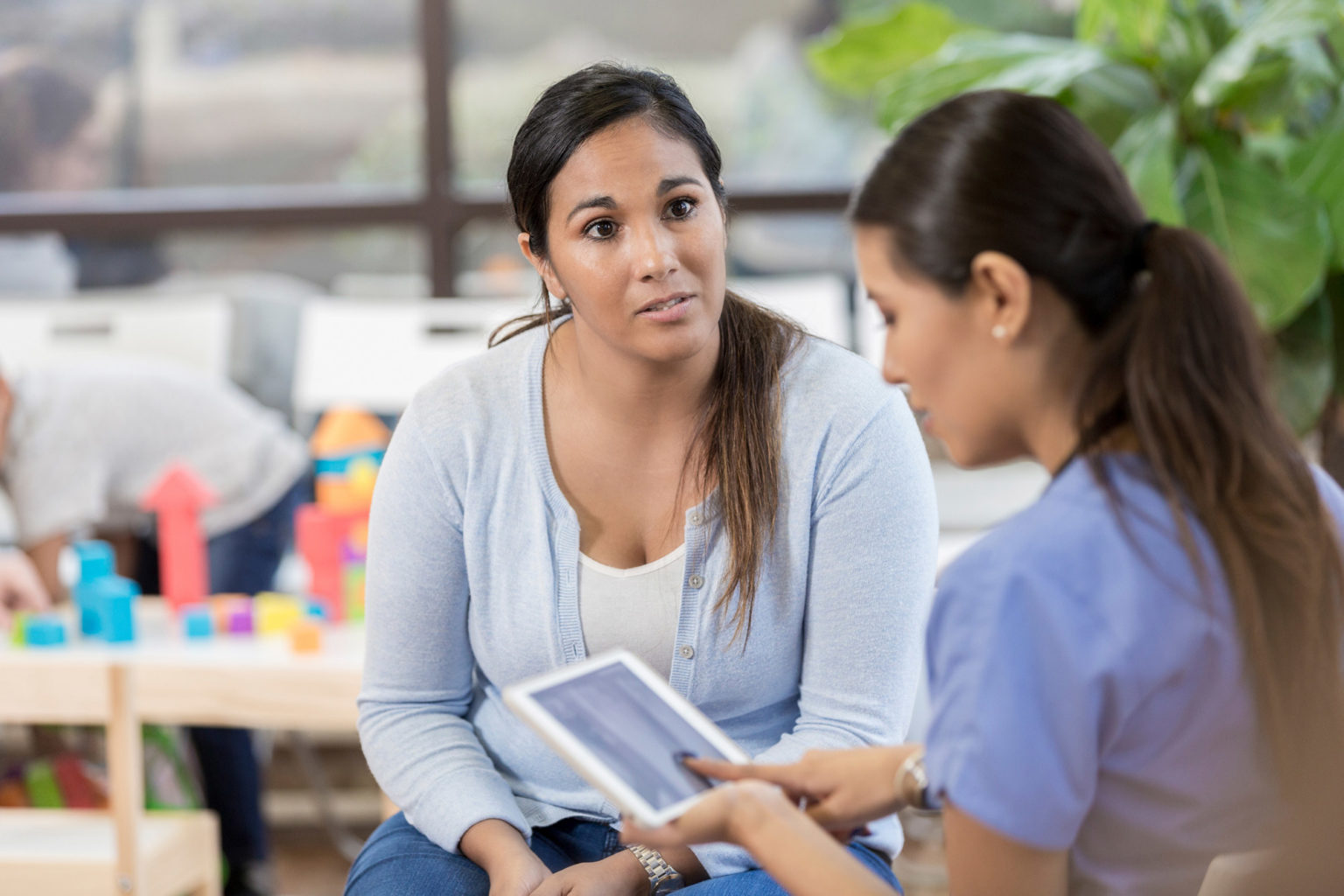 The six key principles of trauma-informed care are safety, trustworthiness and transparency, peer support, collaboration and mutuality, empowerment, voice and choice, and cultural, historical, and gender issues.8
Safety
All people involved with TIC should feel physically and psychologically safe. Measures taken to promote this feeling are informed by those receiving care.
Trustworthiness
To build and maintain trust with all people involved with TIC, operations and decisions are conducted transparently.
Peer Support
Peer support is essential to establish safety and hope, build trust, enhance collaboration, and utilize trauma survivors' stories and lived experiences and promote recovery and healing.
Collaboration and Mutuality
A positive relationship must be built between those who have suffered from trauma and the staff who seek to help them overcome it. Facilities that practice trauma-informed care should understand the healing potential behind allowing a client to share the power of making their own decisions.
Empowerment
Because the experience of trauma may be unifying for people at all levels of a TIC organization, the strengths and experiences of everyone are recognized and built upon. A belief in the importance, resilience, and ability to heal is promoted. Those receiving care are given a voice in decision-making, choice, and their plan of action to recovery. The staff becomes facilitators of recovery rather than controllers.
Cultural, Historical, and Gender Issues
A facility practicing trauma-informed care should look beyond cultural or historical stereotypes. They should also offer gender-responsive services and set into place policies that incorporate the ethnic or cultural needs of a patient.
What Are the Benefits of Providing Trauma-informed Care?
For Providers
Providers in trauma-informed care may experience less burnout and less frustration with a patient's progress through to journey towards recovery. Providers are able to give the best possible care to their patients and to themselves.
For Staff
Staff members that are educated in trauma-informed care are also better equipped to understand and respond to patients' behavior in the context of trauma experience.9
For Patients
Trauma-informed care can significantly improve a patient's engagement, treatment adherence, and long-term health outcomes. Patients may not only develop a more trusting relationship with their provider, but they may also feel safer and more welcomed when interacting with non-clinical staff.
What Are the Steps to Becoming a Trauma-informed Facility?
Build Awareness
A facility's workforce needs to understand the impact of trauma on both patients and staff. The following strategies can help build such awareness:
Promote the potential to improve patient outcomes as well as staff wellness
Incorporate patient voice and choice
Offering training for all staff – clinical, non-clinical, and senior leadership – on trauma and its impact on health and behavior
Identify leadership-oriented individuals to help build awareness about trauma
Incorporate trauma training into regularly scheduled staff meetings
Support
A facility must foster a culture of staff wellness to allow staff working with trauma patients to safely process their emotions and thereby maintain the best possible care for their patients.
Educate staff on secondary traumatic stress, vicarious trauma, burnout, and the importance of self-care
Engage leadership to promote a culture of wellness by demonstrating that they value their employees' wellbeing
Incorporate staff wellness activities into meetings and daily work/life
Promote in-house and external opportunities to foster staff wellness
Hiring workforce
A facility's workforce should embody and embrace a trauma-informed approach and may identify new employees with trauma-informed values by:
Including interviewers from a variety of cultural and racial backgrounds and from different levels within the facility
Incorporating behavioral interviewing strategies to look for the right behavioral characteristics, such as empathy and non-judgment
Asking potential new hires about their knowledge around trauma and adverse childhood experiences and whether they have received any prior trauma-informed training
Safe Environment
A facility must create an environment in which patients feel safe and comfortable on a physical, social, and emotional level. This can be accomplished by making sure that:
All parking lots, common areas, bathrooms, entrances, and exits are well lit
Security guards are readily available where necessary
Noise levels in the waiting room are kept low
Positive and welcoming language is used on waiting room signage
Patients are asked whether they are comfortable having the door shut during exams/meetings
Medical forms that require patients to provide sensitive information are sent ahead of time
All clinical and non-clinical staff are trained to effectively communicate with patients