Advantages in Telehealth and How They Impact Your Facility
As technology advances, so does medicine. According to 

2021 telehealth data

 from McKinsey & Company, the use of telehealth increased to over thirty-eight times what they were in 2019.

1

 Although the main driver pushing 

telehealth

 was a necessity with the COVID pandemic, t

elehealth services have

 proven more than useful. They serve as essential tools in the provision of quality patient care.
What are Telehealth Services?
The terms telehealth and telemedicine are similar and often used interchangeably, but they are not the same. The American Alliance of Family Physicians Foundation (AAFP) defines telemedicine as medical services provided from a distance through technology. A video chat appointment between a client and their internists would be telemedicine.2
Telehealth services, on the other hand, is a broad umbrella term that encompasses telemedicine services as well as non-medical services like speech therapy, psychology, and addiction services. By helping clients using technology like video conferencing, phone calls, text chats, or telehealth applications, facilities can offer services to a larger spectrum of clients, over long distances, and under unusual conditions — like a pandemic.
Telehealth

 Service During COVID-19
The spring of 2020 upended many industries, especially healthcare. The danger of the Coronavirus made face-to-face doctor's visits impractical, with clients and providers having to weigh significant risks for each appointment. Telehealth allowed healthcare facilities to continue client care by remote methods and without the threat of infection.  
Telehealth also allowed for the provision of services through lockdowns, social distancing, and illness. According to the Centers for Disease Control and Prevention (CDC), by the end of 2020's first quarter, telehealth services grew by 50% compared to the year prior.3  
Face-to-face appointments require travel, typically by both the provider and the client. Someone could be exposed to the virus during travel. Interactions during transport (especially public transportation) with clerks and receptionists and in elevators or waiting rooms increased the chances of infection. COVID-19 made telehealth a priority and a lifesaver.     
The Benefits of Telehealth and Video Conferencing
How Remote Monitoring for Addiction Treatment Operates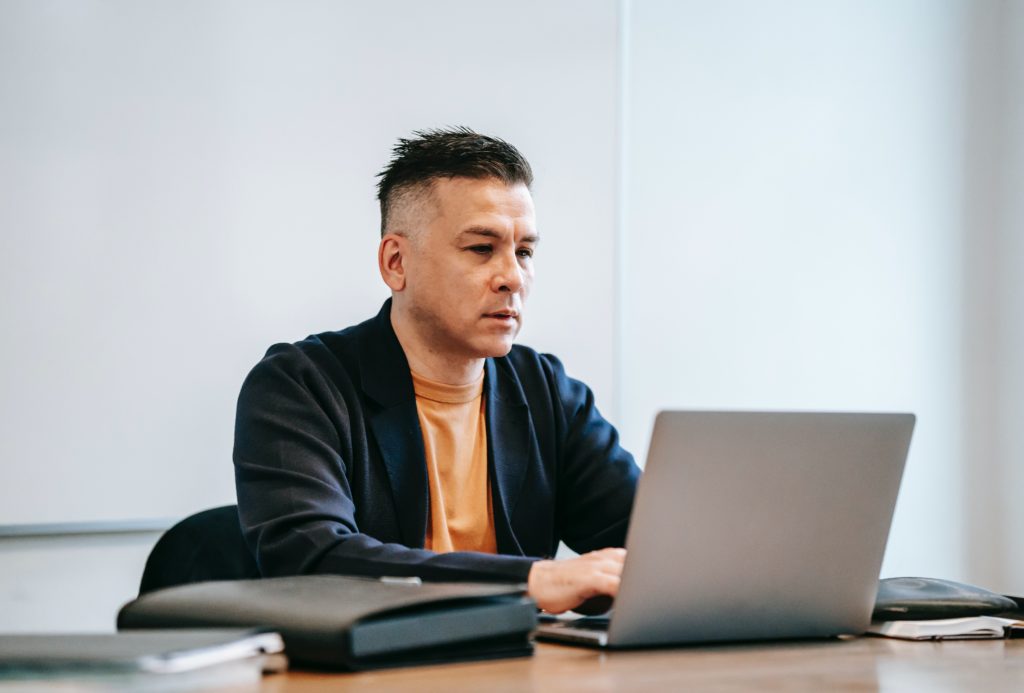 To see successful results, clients with chronic substance abuse need strong support systems, which telehealth can provide. When it comes to addiction treatment, telehealth can be used in some of the following ways:  
Telehealth apps

, online education, and virtual support groups provide clients with addiction the resources they need at their fingertips in their own time. 

 

Telehealth counseling

 and 

telehealth psychiatry 

enable clients to meet with therapists during off-hours and when they need it most. 

 

Telehealth services can initiate 

medication alerts or 

telehealth appointments

 

reminders. 

 

Online services can increase family and social involvement by making it more convenient for families to participate.

 

Remote wearable 

health monitoring

 devices allow providers to observe and analyze real-time data regarding a client's condition, no matter where they are.

Health monitoring

 devices may also enable providers to show clients dashboards to communicate their progress and visualize treatment needs, by linking them to 

telehealth apps and initiating 

telehealth appointments.

 
For clients who have chronic substance abuse, these telehealth apps and counseling options can assist with their treatment, letting providers give feedback quickly, coordinate telehealth appointments, and adjust treatment as necessary. 
How Does Telehealth Impact Your Facility?
Skepticism Towards Telehealth

 
It is only natural for health professionals to look at online health with skepticism. To be sure, some services are not at all possible through telehealth. Surgical procedures, dialysis, injections, and physical assessments are examples of services that are not feasible through an online model. For patients without internet access, a computer, or cell phone, telehealth options are limited. Moreover, not every health discipline can translate its services into a web-based format. 
Robust and effective online treatment services not only need customized healthcare software and computer hardware but it requires tech-competent health professionals. Because online services are often around-the-clock, telehealth psychiatry and telehealth therapy require the coordination of 24/7 provider availability.   
Telehealth for Relapse Prevention
Fortunately, however, a majority of addiction services can easily transition into a  telehealth facility. Most addiction services are supportive, where telehealth psychiatry, online health monitoring,  and telehealth counseling are applicable.  
Relapse prevention programs, for example, are quickly individualized and accessible using telehealth therapy.  Rather than have a client wait until the next business day to get professional help, telehealth therapy enables providers to extend assistance during a client's most vulnerable moments or initiate a telehealth appointment.   
Weaving Telehealth into Your Current Programs
The American Medical Association encourages the use of online healthcare, especially during the COVID-19 pandemic. The association advises on the implementation of telehealth by:6 
Identifying challenges and needs that are solvable through

telehealth

 options.

 

Identifying what 

telehealth services

 could solve this need.

 

List the expected outcome(s). 

Form a multidisciplinary team to initiate and maintain 

telehealth services.

Ensure patient privacy and adherence to federal and state laws.   
Incorporating online health services into the existing system empowers both the staff and clients by allowing them to better individualize treatments best suited for the client. In surveys asking clients for feedback regarding telehealth, Harvard Business Review found that clients were just as likely — or more likely — to be satisfied with telehealth visits over in-person ones.7 Online services enrich the client experience and can change an institution for the better.