Licensing Agencies for Treatment Facilities
Across the United States, various laws regulate the care provided by thousands of drugs and alcohol treatment centers. These laws clearly define the requirements for each facility seeking to be licensed. While most licensing requirements are state-specific, various federal guidelines are often woven into licensing structure and policies.
Failure to adhere to federal statutes and laws such as the Americans with Disabilities Act can inhibit a facility from obtaining or maintaining its license to provide services. When a treatment facility receives a license, they have met or exceeded requirements set forth by their specific state regulators and federal laws and regulations.
What are Licensing Agencies?
Licensing agencies are located in each state, and these organizations are responsible for overseeing each facility. In California, the Department of Health Care Services serves as the licensing agency for treatment facilities seeking to be licensed. The same organization also provides a detailed list of licensed facilities throughout the state. 1
Why Licensing Matters for Treatment Facilities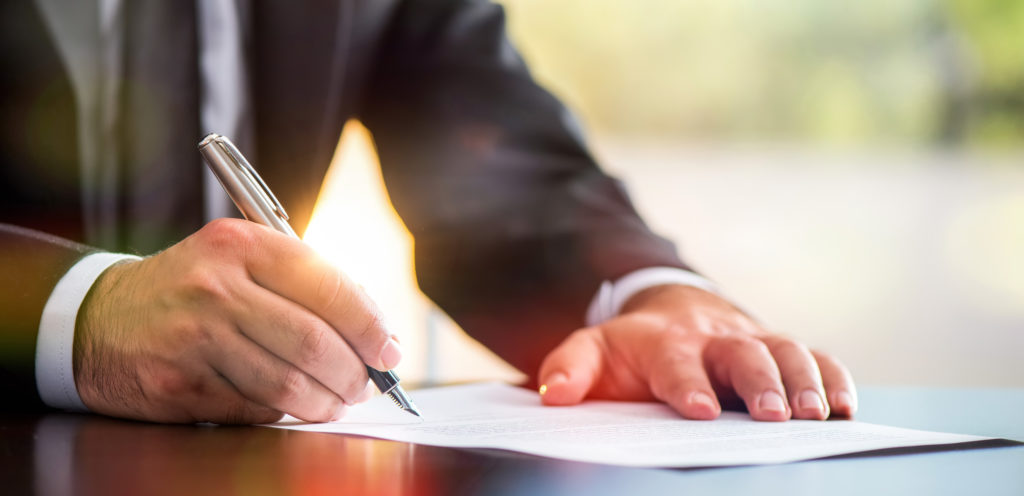 State licensing agencies cover a variety of areas related to patient treatment, facility function, and patient safety. Before a license is granted, there are several maintenances and operational items that must be addressed to ensure patient health and safety when the facility begins to accept patients. Additionally, there are state-specific requirements concerning employees who can work in addiction treatment facilities. In many instances, employees must undergo background checks and meet specific training and competency requirements.
Why Licensing Requirements Change State by State
Licensing requirements vary by state because addiction treatment facilities are regulated based on state statutes. While each state will vary in certain aspects of its statutory wording, some common areas are addressed in almost all situations.1 Examples include:
Fees
Proof of liability insurance
Certificates of occupancy
Fire, health, and safety inspections
Floor plan approvals
ADA (Americans with Disabilities Act) adherence
Various personnel qualification requirements
Moreover, if the treatment facility provides medications as part of their treatment protocols, numerous state regulations must be met for licensing specific to medication administration.
Do Treatment Facilities Need Licensing to Operate?
The state of California mandates treatment facility licensing in most situations. Due to the state-specific nature of licensing statutes, this requirement may not be the case in all states. When seeking treatment, it is essential to choose a licensed facility. Each state follows its own program for licensing, but each state is different in how they determine if a facility is safe to operate.
Licensing Requirements for Treatment Facilities in California
The State of California licensing agency provides specific requirements for treatment facility licensing. The Department of Health Care Services website specifically notes facility licensure is required "when one or more of the following services is provided: detoxification, individual sessions, group sessions, educational sessions, or alcoholism or drug abuse recovery or treatment planning, incidental medical services."1
Because these are all vital components of a comprehensive addiction treatment program, reputable California treatment facilities should be licensed. California also provides certifications to some programs. A treatment facility certified by the Department of Health Care Services has exceeded the minimum levels of service quality and has proven that they comply with California program standards.
Finally, California requires all drug and alcohol recovery centers to obtain at least one level of care designation.2 Level of care designations specify the care level the facility is permitted to provide. For example, a facility can be designated as a low-intensity residential, high-intensity residential, etc.
Other Factors to Consider when Choosing a Facility
When choosing a treatment facility, there are various factors to consider. Some of the essential items are medical staff experience, individualized treatment services, an updated and safe treatment environment, and the availability of aftercare or alumni programs.
Medical Staff Experience
Medical and mental health treatment staff at licensed treatment facilities are (often) required to have a comprehensive and qualified education background. For providers to offer the most up-to-date treatments safely and beneficially, they must remain current with training and have participated in educational programs specific to the treatment they provide.
In a facility that offers medically assisted detox services or programs involving medication administration, medical treatment staff must have an in-depth knowledge of the medical and mental health difficulties that often arise during detox and treatment.
Individualized Treatment
Addiction is a disease unique to everyone. For this reason, individualized addiction treatment programs that address the specific needs and goals of the individual are most often successful. Cookie-cutter-type programs that address the addiction but not the person, while helpful in the short term, often lead to relapse as the root causes of addiction are not addressed.
It is critical to research and choose a treatment program where your physical, psychological, and spiritual needs are addressed as part of treatment.
Updated and Safe Facilities
To receive the most benefits out of treatment, it is vital to feel safe and comfortable. Many licensing programs required treatment facilities to maintain updated safety and security measures.
Additionally, equipment and the treatment environment itself are required to be sanitary and safe. Look for programs that consistently maintain cleanliness, modern fixtures, and environments. Treatment centers should provide a setting of safety where you can feel comfortable "living" for the duration of your treatment program.
Aftercare or Alumni Services
Recovery does not end when your initial treatment program ends. Addiction is a chronic disease that will require an ongoing commitment to health and sobriety. Aftercare and alumni programs provide opportunities for ongoing therapy, support groups, peer interaction, and essential tools that help those new to recovery continue managing addictive behaviors.
Many treatment programs will provide a comprehensive aftercare plan that consists of scheduled therapy, medical appointments, and support group information. Some programs also offer options for sober living arrangements, educational assistance, employment assistance, and other benefits.
Red Flags for Addiction Treatment Facilities
Just as it is important to look for specific benefits offered at a treatment facility, it is vital to watch out for certain red flags that may adversely impact your treatment.
Lack of Structure or Clarity
For treatment to be successful, a program must be structured and provide clear expectations. Programs lacking structure and clarity can lead to misunderstandings and unsuccessful treatment.
When you choose a program, be sure the facility offers a defined explanation of their treatment options, resident expectations, therapy models, and alternative benefits. If the treatment facility cannot (or will not) provide this information, you may want to consider a different facility.
No Evidence-Based Treatment
Evidence-based treatments are therapy models that have proven (both in research and practice) to be the safest, most successful, and most beneficial therapy models in addiction treatment.
Programs that provide evidence-based treatments can offer comprehensive therapy that is most beneficial in helping participants achieve sobriety. Without evidence-based therapies, your chances of relapse may be increased.
Unsafe or Inhumane Environment
When you choose a treatment facility, it is essential to feel safe and comfortable in the environment. This aspect is especially true of residential treatment programs where participants "live" at the facility during their program.
Watch out for facilities with minimal safety protocols in place and take note of how the staff treats patients. Regardless of the events or circumstances that brought someone to treatment, people seeking sobriety should not be treated differently than anyone else. Treatment staff that imparts excessive, unreasonable restrictions on residents or act in dehumanizing ways towards patients are not beneficial to your safety and mental health.
Rigorous licensing requirements in California help ensure addiction treatment programs provide safe, evidence-based care to program residents. Although each treatment center may vary slightly in its therapy model and specific options, licensed facilities have all met the requirements set forth by the licensing agency to ensure you receive the most comprehensive treatment possible.